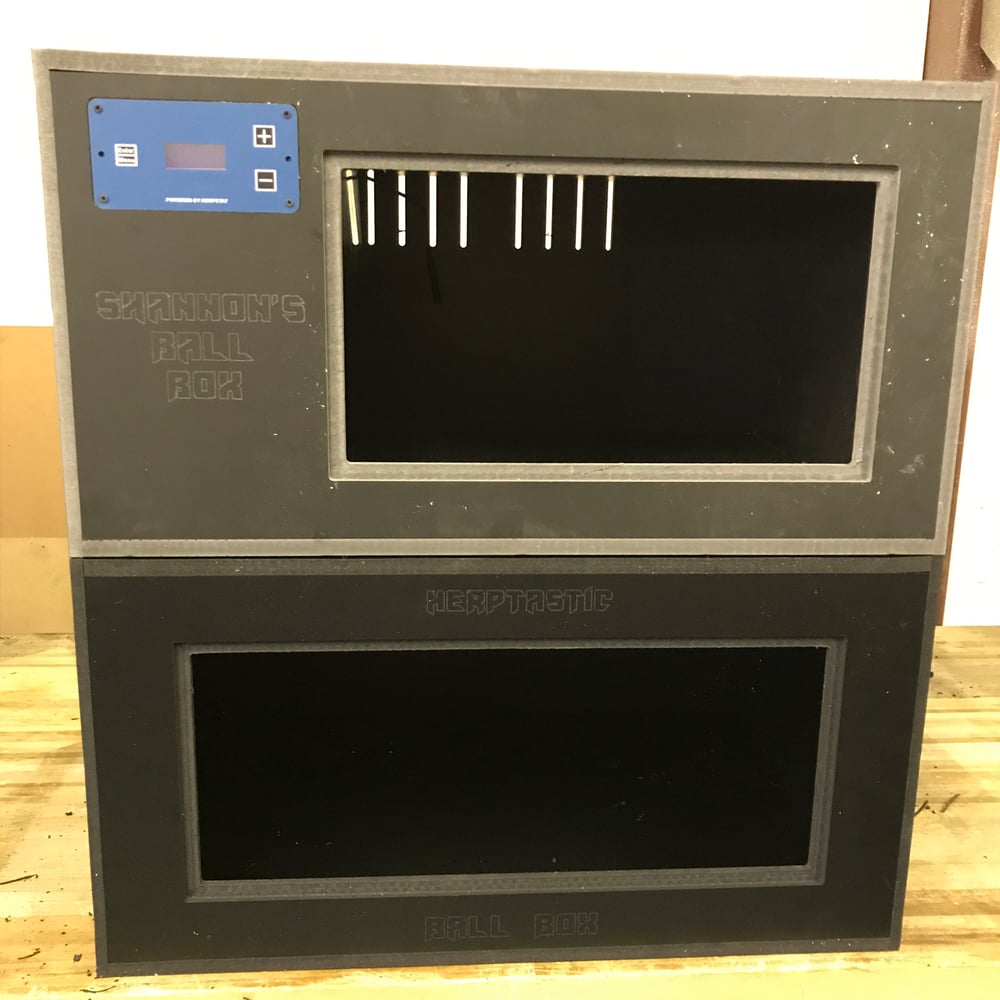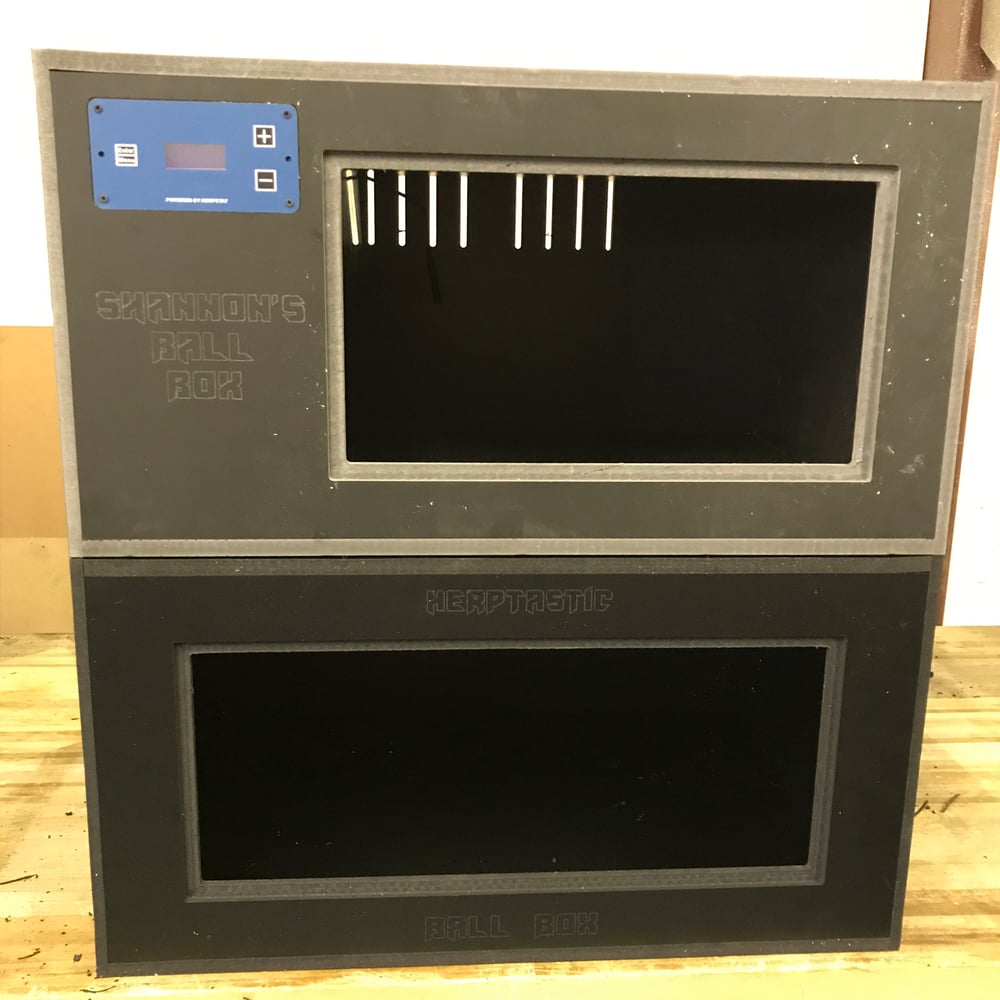 Ball Box and Ball Bungalow
$375.00
--PLEASE NOTE--
The Ball Box is undergoing a minor refresh, We have left up the Ball Box 24 combo pack with Heat Panel - if you'd prefer another option please contact us directly.
The ball box cages were designed specifically with needs of your animals in mind.
The 24x18x12" ball Box is designed for adult male ball pythons and females up to 1750 grams. The 24x24x12" ball box cage is designed for the largest of ball pythons, smaller blood pythons and boas, as well as a variety of other small to medium size reptiles. The 36" ball bungalow is 36x18x12 and features sliding doors with a lock.
All the "box" series cages feature the same 1/2" PVC construction and Lexan door for your viewing pleasure.
The Base models include the cage and an ultratherm heat pad.
The Ball Box Combo pack includes the ball box, heat pad, a VE Hobbystat thermostat, lock, and LED lighting.
The heat panel is optional and available in the menu if you prefer a heat panel to a heat pad.
Ball box 36" combo includes heat panel instead of heat pad.